WHO ARE SIMPLY SOUND & VISION?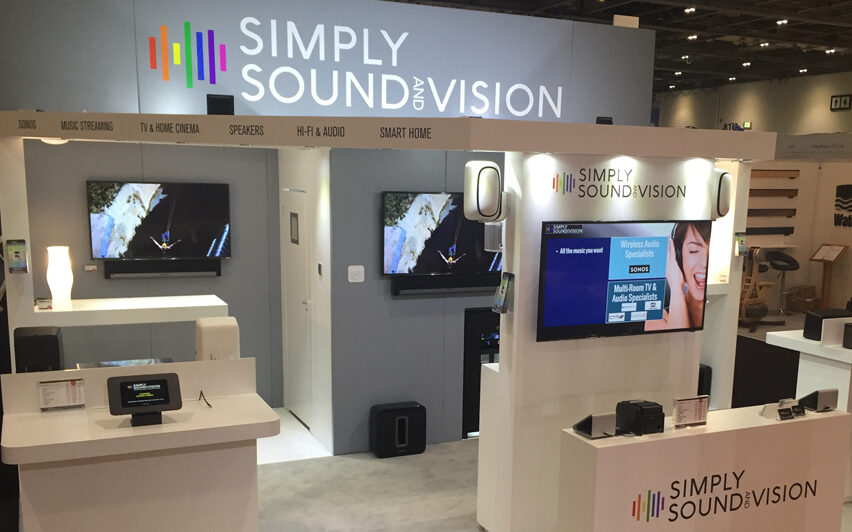 Founded in 2005 as SimplySonos, Simply Sound and Vision played a major role in establishing Sonos in the European marketplace. We are proud to have been the very first Authorised reseller of Sonos products in the UK (in fact we were importing Sonos unofficially even before that appointment!). We are therefore Sonos' longest-serving UK partner, which makes Simply Sound and Vision the most experienced Sonos dealer in the UK. We know the music streaming market inside out.
By 2011, when Sonos was announcing their 1,000,000th player shipment worldwide, Simply Sound and Vision had accounted for 2% off that figure – or 11% off total UK Sonos – a record we are immensely proud of. Our customer loyalty and thousands of testimonials speak for themselves.
As the market evolved, so did we. Nowadays, we are much more than just Sonos experts. That's why, in 2012, we changed our name to Simply Sound and Vision. We still love Sonos, of course, but there are a multitude of other wireless speakers and smart home technologies to choose from to help you get the most out of your home entertainment. Simply Sound and Vision currently offer products from dozens of different manufacturers ensuring we can offer a wide range of options to suit all budgets and demands. With an experienced team of technical and sales staff on hand, give us a call to discuss your specific needs.
In short, Simply Sound and Vision are in the business of helping customers enjoy their homes more through the use of practical and innovative technologies.
WHY SIMPLY SOUND & VISION?
Range
We Offer an extended range of products to suit all budgets and demands.
Experience
From sales advice to complex installations, our team is on hand to deliver.
Support
We've been around since 2005. We've been there, seen it, done it and "got the T-shirt".
Value
We keep our "feet on the ground" – we understand the difference between price and value in the products, services and solutions we offer.
SOME OF THE BRANDS WE WORK WITH
SMART HOMES and HOME AUTOMATION
In recent years, the emergence of so-called "smart home systems" has vastly expanded the capabilities of what technology can do in your home. Integration of audio, video, security, comfort, access, control has become easier and more affordable. Many convenience features are available at the touch of a button or the sound of a voice command.
Our specialists are there to help you navigate through the choices available and narrow them down to the things that are important to you. Whether it is full-scale, sophisticated, automation systems or something much simpler, we always focus on the customer needs and budgets. The goal is to deliver reliable, intuitive, easy-to-use solutions that help you maximise your relaxation time in your home.
Listen
We first discuss your needs and understand what you're trying to achieve
Design & Specify
Following this refinement we will then put together a more detailed final specification for sign-off
Propose
We'll then make a first pass at a proposal with provisional costings
Installation
You are in safe hands with our team of expert technicians installers. We have some of the best in the industry
Refine
We will expect to refine the proposal and prioritise the important elements
Support
We have a track-record of looking after our customers for years