SONOS IMMERSIVE SET WITH BEAM
Sonos Beam + Sub Mini + 2X Era 100
Transform your home into a cinematic haven with immersive surround sound delivered by a compact smart soundbar, subwoofer, and rear satellite speakers.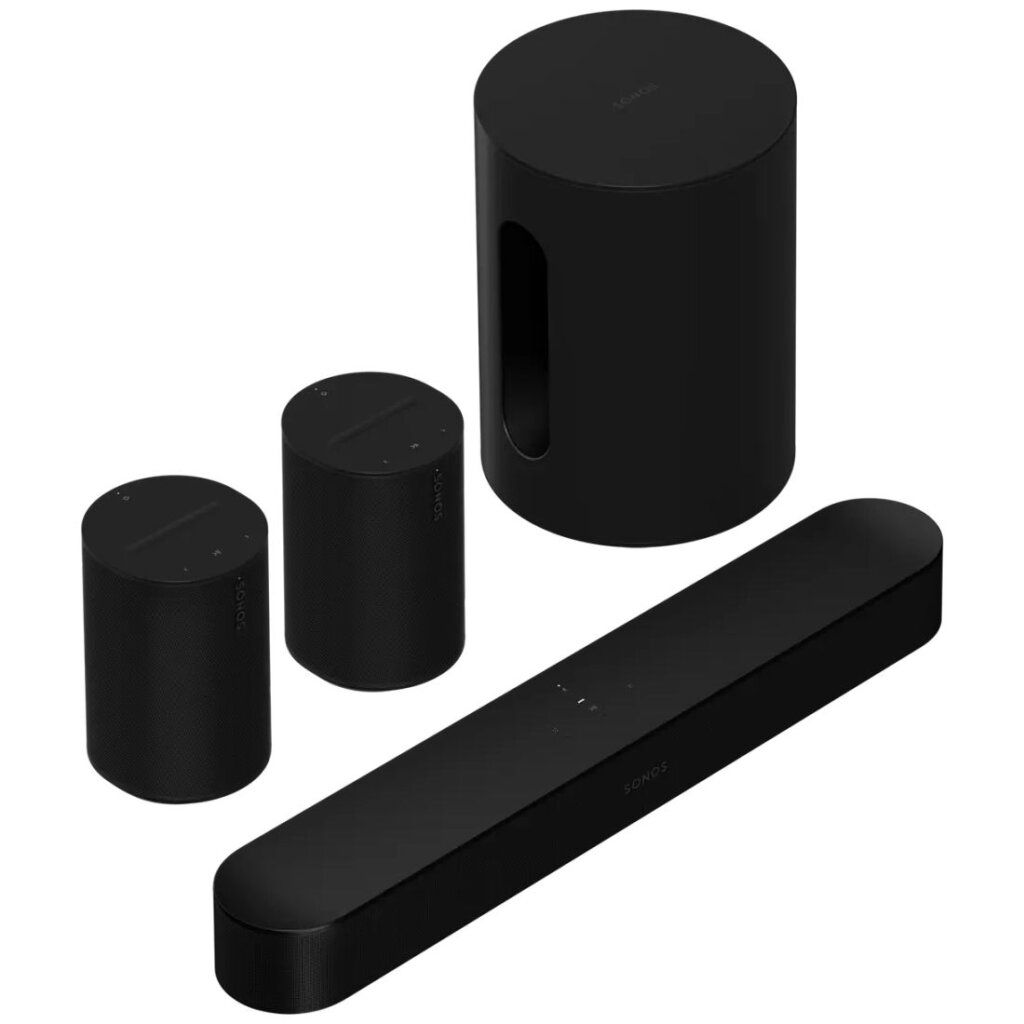 Hassle-free returns – Read more
Lowest Price Promise – Click here for a price match
Lowest Price Promise – Read more
Available from stock with free next day delivery
Beam (Gen 2) envelops you in the world of films, shows, and games with its expansive soundstage and the lifelike spatial audio of Dolby Atmos, while Sub Mini ensures balanced bass for a clearer and richer audio experience. Additionally, the pair of Era 100 speakers positioned behind you breathe life into every detail with stereo sound. The setup is a breeze, and you can swiftly connect your system over WiFi using the Sonos app. Enjoy seamless control with your TV remote or voice commands.