SONOS PREMIUM ENTERTAINMENT SET WITH BEAM
Sonos Sub and Beam Soundbar Bundle
Get more immersed in TV, music, movies and games with this compact smart soundbar and best-selling subwoofer.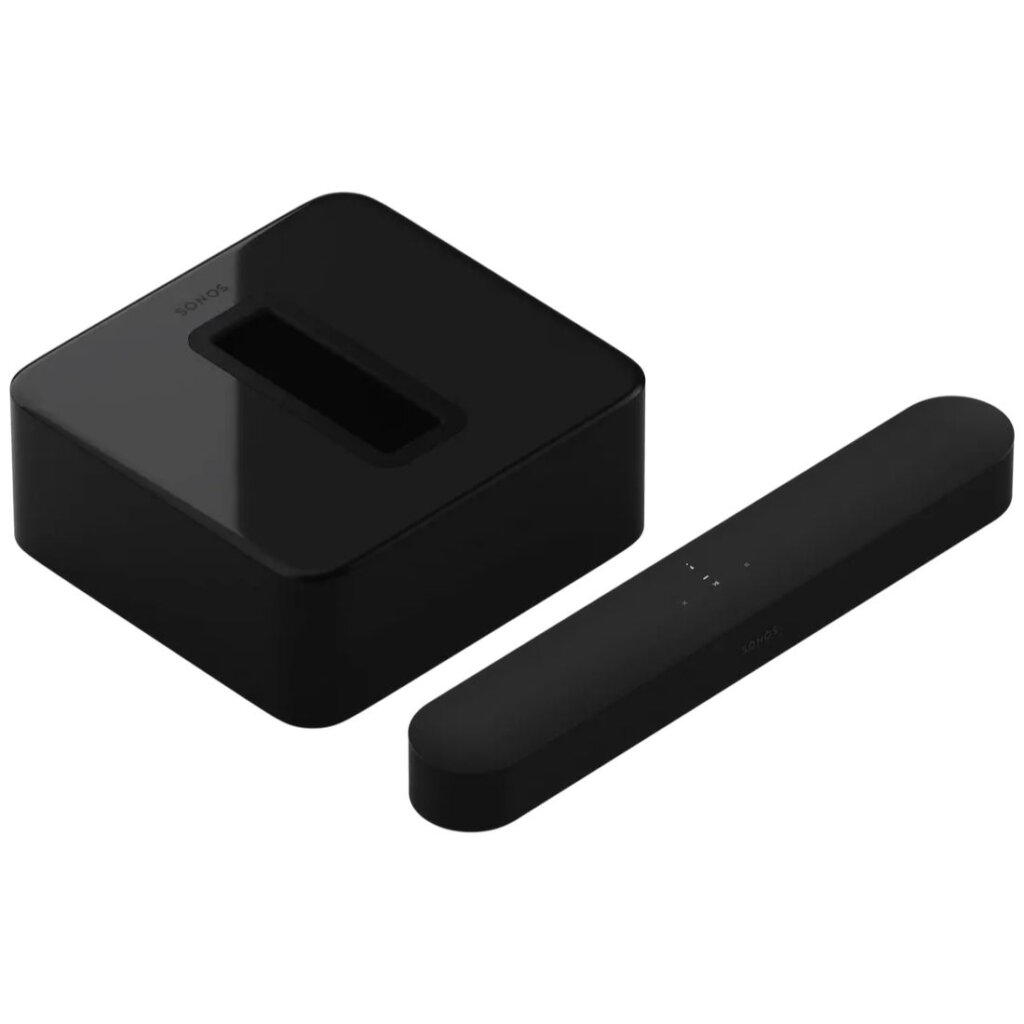 Hassle-free returns – Read more
Lowest Price Promise – Click here for a price match
Lowest Price Promise – Read more
Available from stock with free next day delivery
Utilize the Sonos app for a straightforward setup of your home cinema system and seamless synchronization with your current TV remote. The Subwoofer enhances the lowest frequencies, making the crisp dialogue and expansive soundstage of the Beam even more remarkable. When the TV is not in use, enjoy streaming music and a plethora of other services via the Sonos app, voice commands, and Apple AirPlay 2.